Ofsted inspects schools in the UK to providing an overview of the school, and to achieve excellence in the care of children and education in the UK.
Our latest inspection was in Autumn 2012. The school was graded 'Requires improvement'.
To view the full report please click on the Ofsted image below.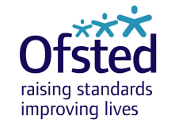 To view the school's full Ofsted history on the Ofsted website, please click on the link below.
http://www.ofsted.gov.uk/inspection-reports/find-inspection-report/provider/ELS/111664